Seminar Accommodations
_____________________________________________

This fascinating and deeply inspiring Gathering will convene at the
ROYAL KONA RESORT in the village of Kailua-Kona, Big Island of Hawaii.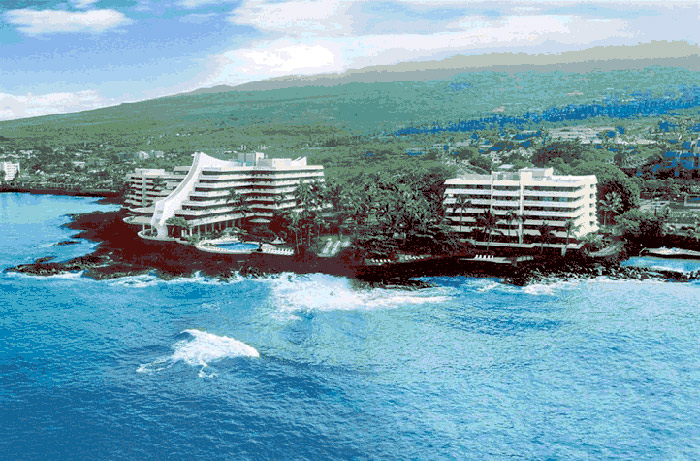 This Historic Oceanside Hawaiian Hotel is the best location to see the dolphins every day as they swim in the waters alongside this resort.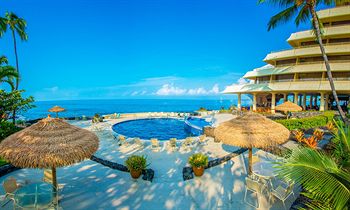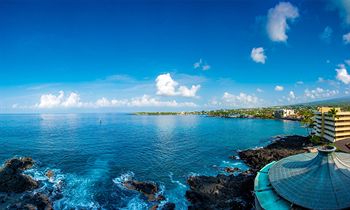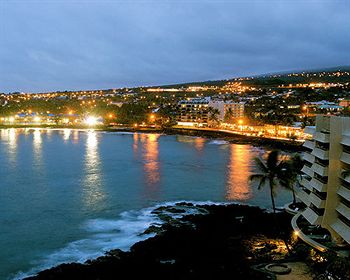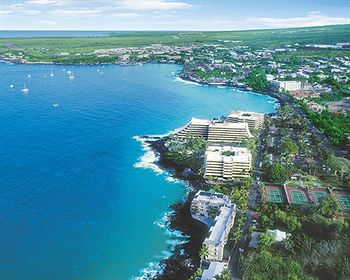 ACCOMMODATIONS: This Seminar includes shared accommodations at the Royal Kona Resort, 75-5852 Alii Drive, Kailua-Kona, Hawaii, 96740. This 12-acre resort offers the perfect 180-degree oceanfront location near the dive shop that takes us to the boats each dolphin-swim day, near restaurants, stores, and historical sites. There is no need for a rental car, while staying at this fine resort. You will need to take a taxi from the airport, unless you prefer to hire a car. The Hotel is 8 miles from the airport.
Every evening we will enjoy stunning ocean-sunset vistas. Each of our rooms feature an outdoor lanai with views of the lush mountainsides, the swimming pools, the Pacific Ocean, and the Spinner and Spotted dolphins,turtles and manta rays. The cetaceans will be in contact with us night and day as we focus upon them in our comfortable, oceanside, seminar meeting place.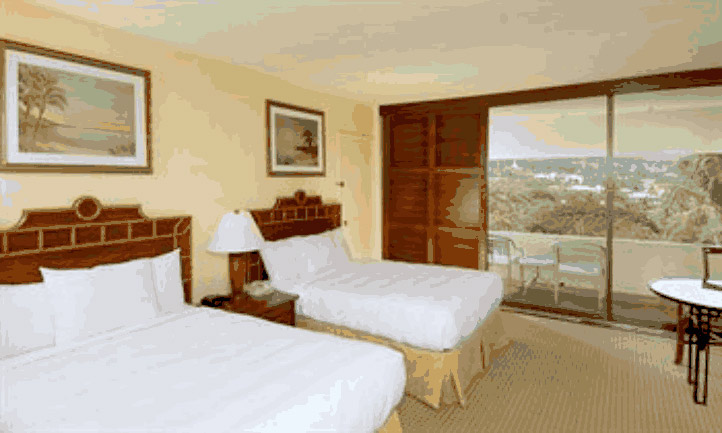 Shared Guestrooms
Your bedroom at the Royal Kona Resort is a shared room (2 people in a room) and if you are traveling alone, we will introduce you to your roommate when you arrive. We need to address the delicate issue of snoring. If you snore, you need to bring with you an anti-snoring device that can be found on the internet. Most people cannot sleep in a room with a roommate that snores. Thank you for understanding.
If you prefer to have a private room at this Resort, the additional fee paid to Dolphin Connection is US$600.
If you prefer to find your own separate lodging or have friends locally where you can stay, you will receive a US$400. rebate from Dolphin Connection. In that circumstance you will most likely need your own transportation to the boats and to the Meeting Room at the hotel each day. Check with us to be sure you are staying in or near the town of Kailua-Kona.
The Seminar begins at 1:00 PM on Saturday in the designated meeting room at the Resort and ends at noon on Sunday. We will meet you there and introduce you to your roommate. Check-in time for your room is 3 PM. The hotel will put your suitcase in a safe room if your room is not ready when you arrive - or - you can bring your suitcase to our special Meeting Room.  We will advise you of the location of this room well in advance of the seminar.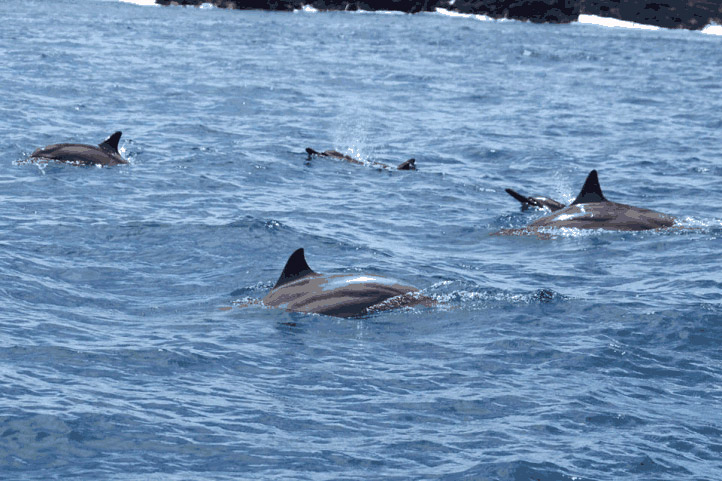 View from the hotel terrace

CONTACT INFORMATION FOR THE ROYAL KONA RESORT:
Sales Center Manager - Marites Bravo-Bala Phone: 808-329-3111
Email: marites.bravo@hawaiianhotels.com
Website: www.royalkonaresort.com

~ Outdoor Pool
~ Spa/Massage Center
~ Laundry facilities
~ Restaurants
~ Coffee/Tea maker
~ Hair Dryer
~ Iron/Ironing Board
~ Small refrigerator in your room.

WE WILL SEND YOU MORE DETAILS ABOUT THIS HOTEL IN YOUR PACKET OF INFORMATION WE MAIL TO YOUR HOME ADDRESS.

WE ARE LOOKING FORWARD TO BEING WITH YOU AND THE WHALES AND DOLPHINS.

WITH ALOHA,
Joan & Jean-Luc