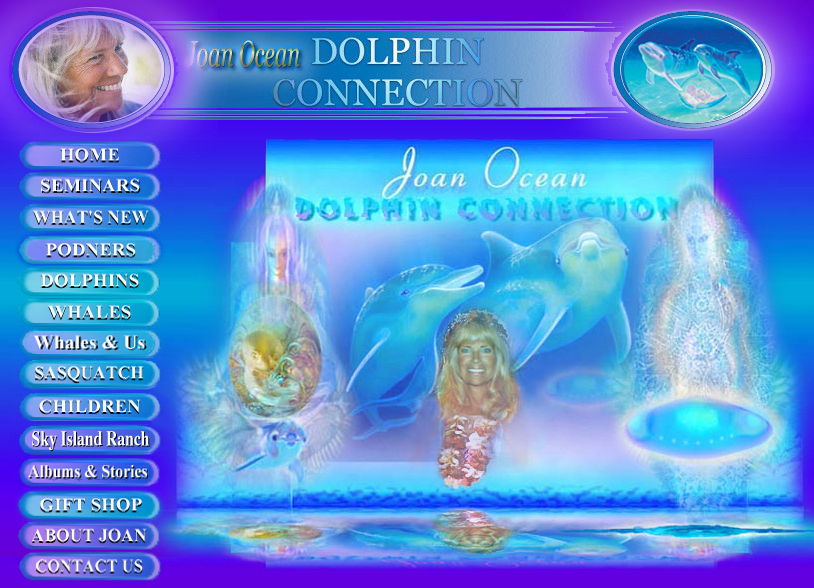 FAMILY ALBUMS | Human-Dolphin Village | SEMINARS | PERSONAL DOLPHIN SWIM WITH JOAN
Please visit Joan's other website:

ETfriends.com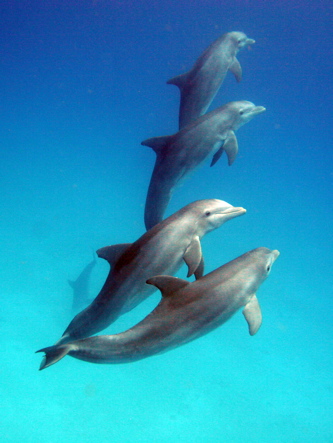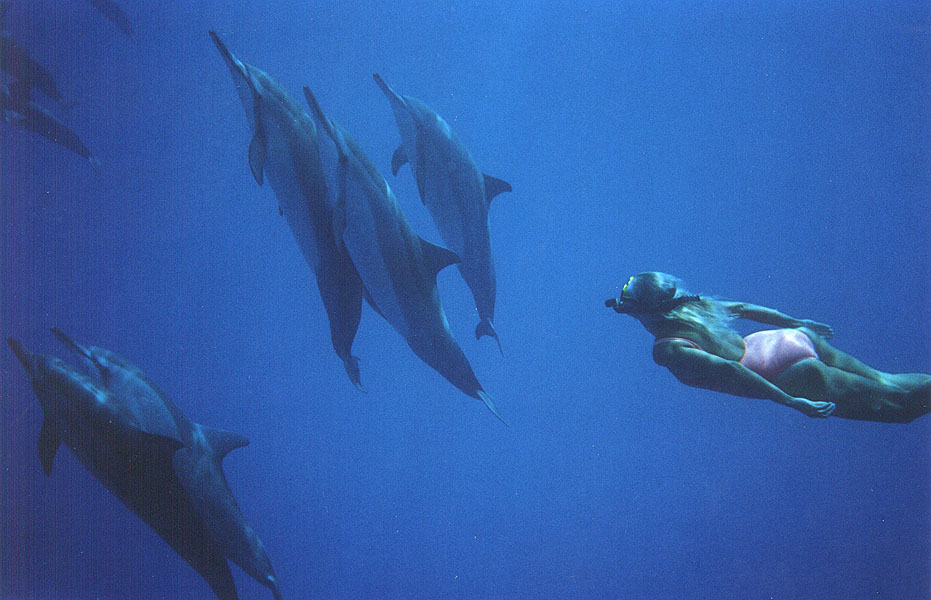 Click image for video clip of Joan with "Singer"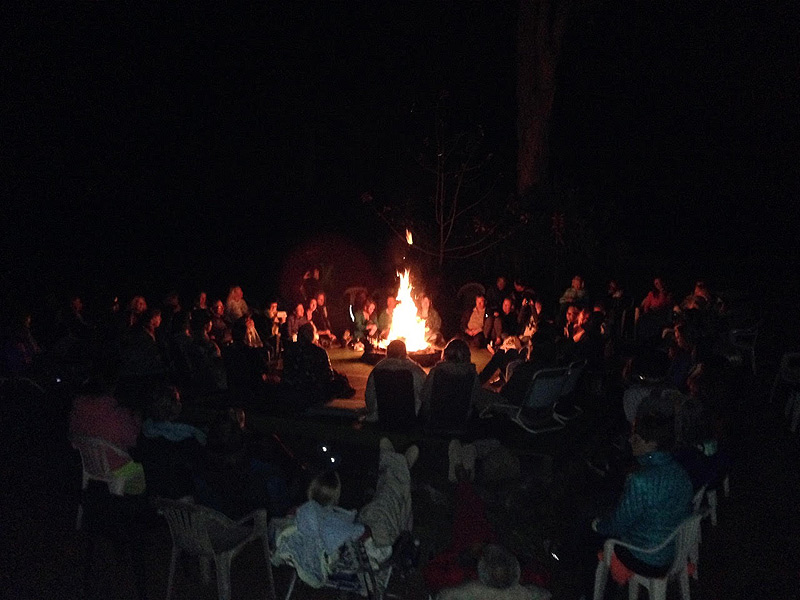 ______________________________________
Jeff at Jack's Diving Locker provided this footage.

2017 Interview with Joy Gardner
---


Visionary art by Jean-Luc Bozzoli
_________________________________

LISTEN TO SOME RECENT RADIO INTERVIEWS
_________________________________
Personal Dolphin Experiences
with Joan
on an open Boat




For people who may not be able to attend a six-day program, Joan offers a four-hour morning boat adventure to seek the wild dolphins and if invited, swim among them. The dolphins come to our boat and swim among us 97% of the time.




To meet and swim with Joan reserve a space on a boat with her by contacting our Dolphin Connection office. The morning boat trips will be four hours long and will visit the dolphin pods that play and travel close to the western shoreline of the Big Island. We often swim among the Spinner, Spotted and Bottlenose dolphins, Manta Rays, Eagle Rays, Pilot whales and sometimes the gentle and toothless Whale Sharks. There is always so much to see and enjoy in the warm waters here, year round.

Telephone: (1) 808/ 323-8000 OR eMail: Joan@JoanOcean.com


Please include your email and/or telephone number for us to contact you regarding the directions to the boat, snorkel gear information, suggestions of what to bring, etc.
The cost for individual boat trips is US$175.00 per person.

Available here online:
Payment by credit card (Master Card or VISA only)
Payment by PayPal
---
Recommended reading for all seminars:
Two books by Joan Ocean,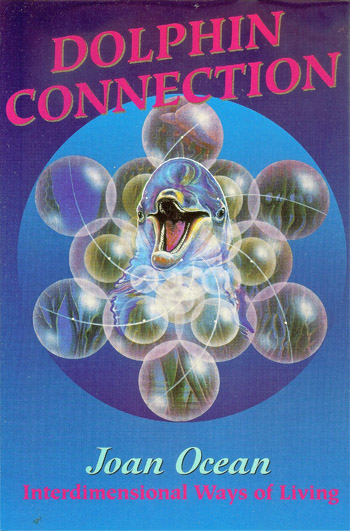 .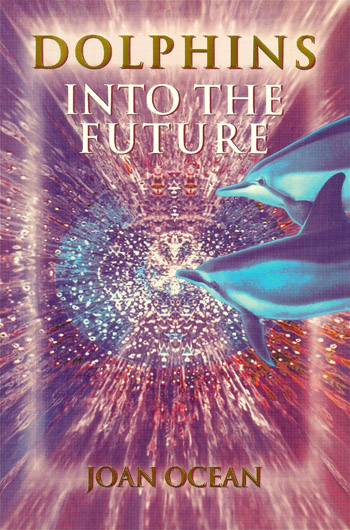 Dolphin Connection, Interdimensional Ways of Living
& Dolphins Into The Future
---

Sky Ranch Hands

_________________________________

DECEMBER 1 - 7, 2018 ~~ TIME & SPACE ADVENTURES with the SPINNERS

FEBRUARY 17 - 23 DOLPHIN & WHALE WISDOM: THE COSMOS

_________________________________

CBD Rich Hemp Oil with Joan Ocean, M.S.

If you are curious about and interested in learning more about legal 100% Pure Rich Organic CBD Oil, then you may want to contact me to talk about it.

As some of you know, I am having wonderful healing results. And so are many other people who are taking this specific non-psycho active 750 mg Hemp Oil on a regular basis. This is Pure Oil with nothing else added to it and that is why it is so potent and effective. This is why I decided to make it available for people to purchase.


The arthritis in my knees and the inflammation is now gone. In addition .. as I continue to use a dropper of Oil every day since June, a rash I had on my abdomen is gone, my eyesight has improved and my hearing too; no more cramps in my legs from over-exercising. The tinnitus (buzzing noise in my ears) is gone. I am eating less food because my metabolism and the homeostasis of my body has changed. I no longer crave sugar. I have lost 6 lbs every month (for 3 months) and I wasn't dieting. It's great!


By putting the oil on my molar tooth the soreness is gone; I am sleeping deeply and also filled with exciting new and creative ideas for my spiritual work and play. I think my body was craving this wonderful nutritious plant, both internally and externally. The results are miraculous. And as I continue to take a dropper of the CBD Oil every day, more and more energizing and uplifting results become apparent.

Phone or Email for more information: 808-323-8000 Email: joan@joanocean.com

It will be fun to share our stories.

With Love,
Joan & Jean-Luc

You can purchase it here, in the USA only: www.OceanOrganicOil.FirstFitness.com

SPECIAL FIRST TIME ANNOUNCEMENT:
A Healthy Option for Pain or Stress Relief:
100% Pure Plant Oil - FROM SOIL TO OIL
To learn about this go to our new webpage:

www.OceanOrganicOil.FirstFitness.com

When the image for Rich HEMP OIL appears on your screen,
click on SHOP NOW for more details or call our office at 808-323-8000.

_________________________________


Joan presents at the 2018 Spiritual Congress

_________________________________


Joan acknowledged by Sedona Journal

_________________________________

_________________________________




CONTACT at the Ranch with Dolphins & Whales
Kona ~ Hawaii

Welcome ~ To the magical home of Joan Ocean and Jean-Luc Bozzoli
on the secluded forested slopes of Mauna Loa.




Sky Island Ranch provides an excellent setting for you to experience the peace and beauty of nature, endless views of the ocean, sacred fires under the stars, cosmic contact, timelessness, serenity, optimal health and personal fulfillment.

The Spirit of Aloha lives here on the Big island. We gently merge with it, experiencing many life-changing encounters while floating in the ocean and relaxing outdoors in the crisp night air enjoying the star-studded sky with Sirius, Arcturus, Andromeda and the Pleiades
shining above us.

We will immerse ourselves deeply into the soothing vibrational frequencies of hundreds of Spinner dolphins along with the songs of the Hawaiian Humpback whales, floating in the water, learning about the healing power of sound to change molecular geometry, to activate our memories and acoustically communicate, to enhance the sound frequencies of Gaia, to activate vortices and portals within us and in nature, while connecting through the morphogenetic field. Our inner wisdom naturally accepts and understands the loving, expressive messages and behaviors of the joyful dolphins and whales.

These seminars are about having FUN! Fun is a frequency that includes joy and happiness. It surrounds us in soundwaves that allow the cetaceans to easily interact with us. There is so much occurring in the world right now that hurts our hearts and can cause confusion. This gathering is for you -- to support and uplift your deeper awareness of what is really going on and why it is ultimately a doorway to goodness. We will understand our place in the transforming Earth as we time travel into our own unfolding positive futures that exist now, simultaneously, in the multi-verse.



We look forward to this powerful connection with you, the consciousness of the ocean, the cetaceans and our loving cosmic neighbors.


With love,
Joan & Jean-Luc





"Despite the appearance of solidity and physical matter in the world; we whales are in harmony with the newest discoveries of physics in our contention that we are not merely physical bodies …. but also reside in multiple dimensions." (circa 1993)
See John Lilly and The Nine




JOAN OCEAN, M.S.
Dolphin Connection International
joan@joanocean.com
808-323-8000


_________________________________

Join Joan Ocean with James Gilliland, Mary Rodwell and others at a special conference
at ECETI Ranch in the foothills of Mt. Hood, WA:


click image for details

PAGE OF SPEAKERS FOR THIS CONFERENCE

Joan's presentation page for the conference.

_________________________________

A SIRIAN CONNECTION WITH JOHN AND TONI LILLY


Joan with John in the 90s

_________________________________

QUANTUM PHYSICS WITH BIGFOOT AND THE DOLPHINS

Is an electrifying, passionate and exciting story by Ron Morehead, which encompasses his trekking into the high country of the Sierra Nevada Mountains to learn more about the Bigfoot people and the enigma associated with them.

If you are interested in Bigfoot/Sasquatch and Quantum Physics, I highly recommend this new book by Ron Morehead: THE QUANTUM BIGFOOT (2017)
http://ronmorehead.com/the-quantum-bigfoot/

He has included in this book, a chapter that Joan Ocean has written comparing some of his communication processes with Bigfoot in the Sierra's with Joan's experiences with the Sasquatch in the forests of Oklahoma/Texas (See Joan's Sasquatch stories) and with the dolphins.

Author/Adventurist Ron Morehead, producer of the Sierra Sounds of Bigfoot, has been known for decades for his world-wide research into the Bigfoot/Sasquatch phenomenon, with his documented and fascinating explanation of Bigfoot behaviors and his long-term friendship with them in the Sierra Nevada Mountains. To date, he comes closer than any other researcher to having a complete body of evidence. The Sierra Sounds CDs are the only Bigfoot recordings that have been scientifically studied, time-tested, and accredited as genuine. Ron has documented his personal interactions with these giant beings and produced his story on a CD and also in two books.

Like humans, he believes that these Bigfoot are self-aware, sentient beings who have reasoning abilities - and possibly more. After reading his story and hearing the recorded sounds from his CD, you might too.

In his books, Ron Morehead shares his 45+ years of experiences of quantum accessing with the Bigfoot. His first book VOICES IN THE WILDERNESS (2012) is a 40-year chronicle of his Bigfoot interactions. In this book he brings to the reader an electrifying, passionate and exciting story, which encompasses his trekking into the high country of the Sierra Nevada Mountains to learn more about these hominids and the enigma associated with them. Like humans, he believes that they are self-aware, sentient beings who have reasoning abilities - and possibly more.

COMMENT FROM JOAN: The dolphins and whales have guided me into an awareness of quantum thinking and experiencing, via out-of-body moments, time-space expansion and the startling perspective of multiple realities while swimming fluidly among them for hours in the ocean. Ron and I have in common a respect and love for the ocean. He has enjoyed the sharks, while I prefer the cetaceans! ; - )

Excerpts from Ron's new book,
"The Quantum Bigfoot"

Excerpts from Chapter 4.

From Ron Morehead: So how does quantum physics relate to spirituality and Bigfoot? In my 45+ years of researching this phenomenon, I've heard several very strange reports. A few of these reports, from seemingly heartfelt people, claimed that these creatures disappeared. Is that even possible? Can the laws of quantum physics actually answer that question? Knowing what I know, I'm compelled to delve in and see. The accepted mathematics of quantum physics says that there is more going on than what we see with our three-dimensional eyes.

Scientists now know, through physics, that empty space (Dark Matter, Dark Energy) is not actually empty…however, it is a dimension existing outside of the human light spectrum and the observable vibrational frequency. It seems to me that classical science has restricted itself by its own disciplines and because of those disciplines, will never grasp the big picture. If we use the classical box to try and determine all that exists, we would never begin to understand the cosmos, e.g., the world of spirituality.

The math of quantum physics indicates that there are at least eleven dimensions in existence…possibly innumerable. So, could the laws of quantum physics be the answer to the Bigfoot mysteries? If so, how do we move forward in that possibility?
ON AMAZON

_______________________________________


Lemuria Dreaming by Jean-Luc

_______________________________________

Aloha from Sunny Hawaii,

I have exciting news to share with you today. In response to all the letters that ask about having contact with dolphins and whales from diverse locations around the world, I am happy to say that in close cooperation with my podners here in Hawaii we have created a website that will keep you in touch with our dear dolphin and whale friends.

It has been a work of Joy and Love as we share our deep relationship with the cetaceans we swim among every day here on the Big Island. The dolphins and whales are inviting people into the ocean to meet them. This new Cetacean Academy site is here to share what the whales and dolphins want you to know.

The link is: www.CetaceanAcademy.com/online-course/ Whale and Dolphin Teachings: Raising Your Vibration, the Pathway To Ushering in the New Earth.

I think you will enjoy all the sections in the Menu. Click on them, laugh with us as you watch the videos, and let me know what you think about this collaboration between me and my dear life-long friends. We include you as part of our cetacean family.

If you decide you would like to see more and be part of the team, you can enroll to receive ongoing information, year after year. I am offering $100 off the tuition because you are on my mailing list and I know you love the dolphins and whales very much.

If you decide to enroll in the course, apply the code which is my name in capital letters: JOAN -- during check out (there's a box asking you to type in the code - be sure you use CAPS). And then you receive the discount for your lifetime membership.

So many of you have joined us here with the cetaceans already, and I wanted to find another way for the dolphin and whale messages to reach you. Within a short amount of time the answer arrived in the form of COOPERATION through the power of the pod, one of the whales and dolphins greatest lessons.

I have podnered-up in the way of the Spinners, with long-time friends Trish Regan, Doug Hackett, and Celeste Eaton. We were sitting around one day counting the number of years we collectively have been swimming with whales and dolphins and realized we have over 55,000 hours in the water with them! Another member of our pod, Terra Farrar, has over 30 years of technical background guiding people on how to bring their messages to humanity. Together, the five of us are co-founders of the Cetacean Academy.

I am aware that there will be some 'challenges' around the world in the following months. The dolphins and whales are here at this time on planet Earth to join us as we journey to higher consciousness together. Their joy and harmony will be our source of inspiration, entering the New Era of unconditional love on Gaia together.

I hope you enjoy this and I would love to receive your emails and comments about this project.

With love as ever,
Joan Ocean and Jean-Luc Bozzoli

PS) This new book will be available online, on the Cetacean Academy website.

_______________________________________


John with Joan, Estelle Meyers & Philip Bailey in 1997

October marked 15 years since the death of Dr. John C. Lilly, the founding
Father of Human-Cetacean communication. Here's is an except from his
last public letter in 2001 that is more true than ever.

To save cetaceans it is painfully clear that we must save the humans, change their minds--on a grand scale. Books and videos are no substitute for the experience of direct human dolphin interaction…We need millions of humans to become educated about cetaceans and understand how special they are. Those who have encountered dolphins know how they were changed by them and know what I'm talking about.

The forces against the cetaceans are very powerful, and incomprehensibly wealthy…If divided, conservationists, oceanariums, scientists, government, and other thinking people concerned about Cetacea, have no chance against the true enemies--who are plenty happy that we stay divided…But please don't limit the public's access--educating them is the most important part.



Dr. John C. Lilly, 2001

_________________________________

THE NINE in contact with Dr. John C. Lilly (1915-2001) An American physician, neuroscientist, psychoanalyst, author and dolphin communicator studying the nature of consciousness.

_________________________________

_________________________________

INSPIRATIONAL WORDS OF WISDOM
FROM INSIDERS
Fascinating Facts and Significant Events of
Enlightenment, Hope and Spiritual Support

Dear Dolphin Connection friends,

I am glad you are looking at this website. This page is new.
It is meant to be a source of inspiration and spiritual support during 2016 and beyond.

We have a good number of interstellar and cosmic friends and civilizations in Space who have been assisting us in many unseen and mostly un-noticed actions for decades...read more here

_________________________________
Time Travel via Consciousness & The Theory of Everything




a new article by Joan Ocean
In the beginning of 2013, the Humpback whales revealed that a new 'hyper-dimensional' geometry would now be available on the Earth plane that would take us from 3rd and 4th density into expansive, vast realms. They sent me an acoustic image of it. It looked like this with an infinite number of facets. It appeared to be a 'bridge' between our known world and the multi worlds. This symbol of advanced geometry becomes a homing device.

If you can stay with this new geometry in your mind, it becomes a way of moving beyond the collective thinking to the pure state, the state of illumination, wisdom and peace. It allows the mind to go deeply into the unconscious and draw forth information. Jean-Luc and I have been sharing this information and artwork since 2013 in our Seminars as we interact with it as part of our 'time' travel meditations.

A year later in 2014, I read about a newly discovered geometry on the Internet. The physicists called it a jewel-like geometric object relating to particle interactions that challenges our notion about the reality of space and time. It is defined as a physics breakthrough of great significance, rendering our existing worldview as irrelevant. Some have called it the 'Theory of Everything'. ... The golden grail of quantum physicists. It supersedes the five platonic solids that are known in science and math today; the Tetrahedron, the Cube, the Octahedron, the Dodecahedron and the Icosahedron. It is beyond any mathematics that we know.

The incoming information is that space and time do not exist -- at least not in the way we now think. What appears to be a visible universe, with a clearly defined past, present and future, is not real. The universe is actually a holographic projection of a single geometric form -- which has been named: Amplituhedron...... the new geometry.

David Wilcock has described it in his seminal book The Synchronicity Key: "The Synchronicity Key compellingly argues that time is cyclical, not linear. We also make the case that these cycles are powered by vast, unseen geometric patterns in space."

David continues: "The full proof of the geometry, and how it functions, will be laid out in my next book, The Hidden Architecture of Time. The Amplituhedron discovery proves that all of space, all of time, all of matter, all of energy and all of consciousness is emanating from a single geometric form. Like the "recursive" patterns within a fractal, there are many sub-geometries of this central pattern that we will find in space -- and in time. Each of these geometric patterns act as holographic reflections of this one, singular element -- which is forming the entire Cosmos..... a single, universal geometry. ((Consciousness is a universal phenomenon. It is not constrained within biological life only. That is the big secret.)) The geometry itself acts as a consciousness-influencing structure that we orbit through in space...... As we orbit the entire geometric cluster, we pass over the surfaces of these spheres. These spheres and geometries are not hard, solid objects, they are energy patterns in space...... Consciousness is geometry......

Think about the key principle of holograms. If you cut a holographic plate into smaller pieces and shine a laser into them, you still see an image of the entire hologram -- not just a piece of it. Like the principle of recursiveness, each part of this geometry contains the image of the whole. In the same way, any event that occurs in one sphere or one domain, automatically affects what will happen when we pass through the next one."

Our world consists of parallel realities all occurring now and at once.

MESSAGE FROM THE WHALES: "You believed that you were localized in space and time. Now you understand that you are part of an Inter-flow. Inter-flow is a word that we whales have provided for you to describe the process as we whales know it. It is not a noun, but a verb – everything is movement and we are also in movement. In us, singularity and plurality are one and the same. There is only the One, the ultimate reality, indwelling in all. The multiplicity you seem to experience in your lives is only a mirror of the One. All the beautiful variety and diversity, is united in an immense sophisticated singularity of such huge proportions that it is difficult for you to comprehend. ---------But we can see that the experiment of integration with you and others is working. The synergy between our minds is increasing."

To understand these deeper realities, the whales reveal this geometry as an access code to the One, or what we might call cosmic or universal mind. The generic term, "One," is deeper than it may at first appear. The level of mind within this geometry of cosmic consciousness sees this geometry as a vessel of expression of the Mind of the One, the Source or God.

With love,
Joan Ocean and Jean-Luc Bozzoli
Dolphin Connection International

Interested in learning about dolphins and whales?
Check out Joan's 2 books available
_________________________________

Asymmetric Linguistic Trends Analysis

by clif high (pioneered in 1993) October, 2015.....covering 2015 - 2029

Support for Mass Sightings and Visitations

This process is based on an understanding that all humans are psychic, although the vast majority do nothing to cultivate it as a skill, and are likely unaware of it within themselves. However they 'leak' this prescient information out continuously in their choice of language; intuitively predicting the future. Predictive Linguistics is the process of using computer software to aggregate vast amounts of written text from the internet by categories. Predictive Linguistics uses emotional quantifiers for each and all words/phrases, discovered/filtered in the aggregation process.
read more here...

_________________________________

Please enjoy this article on Joan from Mary Joyce's website: www.skyshipsovercashiers.com

_________________________________

CLICK HERE FOR THE PHOTO ALBUM OF THE 2015 TRIP
WITH THE HUMPBACK WHALES OF THE DOMINICAN REPUBLIC

&

2015 D.R. HUMPBACK IMAGES FROM LISA DENNING'S PORTFOLIO

_________________________________




TALKATIVE DOLPHINS

OF HAWAII

What are they telling us?
_________________________________
A Vision for the Dolphins and Whales
This Vision was inspired from our friend, Isabel Foltin, who sent us a petition to protect the Calderon dolphins on the Faroe Islands in Denmark.

We envision a place and time when people are making pilgrimages to the shores of all lands to be in the company of the dolphins and whales, to glean their teachings, and to honor them for the gifts they share with us. Indeed, we see a world where telepathic communication between humans and the dolphins has been restored, and, as a result, humanity now has access to the wondrous knowledge and unconditional love that these amazing Beings embody.

From another point of view, we see compassion and a caring for life having reawakened in humanity after we allowed ourselves to feel the depth of love it took for the dolphins and whales to have suffered and died in the past in order to show us how utterly insane we were to have killed them like we did. Indeed, we see that the people of Faroe Island and all such places have a different and much better source of food sustenance now, one that does not cause harm to animals.

We also envision the ancient secrets of Earth - all that has happened on this planet before "recorded history" began, some 6000 years ago - made known to us through our telepathic link with the whales. As such, the historical containment which held humanity in the dark for eons has been shattered, once and for all, bringing unlimited information to us of past cultures, hidden agendas, cosmic visitors, great inventions, free energy, emotional clearing, physical healing, and true freedom.

Finally, we see all of humanity lifted up because, in great measure, of the loving guidance we continue to receive from the dolphins and the whales.

As you line up with this Vision, it becomes your Vision too!

_________________________________

TIMECAPSULES and the WingMakers

An article by Joan

_________________________________

Book Release!

In this extraordinarily touching and heart-felt book, nineteen cetacean ambassadors, visionaries, communicators, and facilitators of transformation share their personal stories of dolphin and whale encounters that changed their lives forever. The unique connection they each share with cetaceans has become their personal doorway to transformation, higher wisdom, and the ability to facilitate physical and emotional healing within themselves and others.

Let yourself be transported into the very depths of your soul as you journey along with the storytellers into the mystical, magical realm of higher consciousness that is the home (and playground) of the dolphins and whales.

"DOLPHINS & WHALES FOREVER"

ORDER YOUR COPY TODAY ON AMAZON!

_________________________________

Joan's Recent Radio Interview

_________________________________

with Joan Ocean, MS and Jean-Luc Bozzoli at Sky Island Ranch

_________________________________

_________________________________

_________________________________

[ Home ] [ About Joan ] [ Photo Albums ] [ Family Albums ] [ Human-Dolphin Village ] [ Our Children ] [ Seminars ]

_________________________________

_________________________________

Meet the Dolphins in Hawaii on an open boat trip with Joan.

LISTEN TO JOAN'S RADIO INTERVIEW
From August 2012
With Michael Vara of LATE NIGHT IN THE MIDLANDS
_________________________________
_________________________________

_________________________________
_________________________________
_________________________________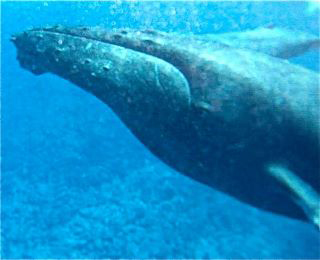 _________________________________

_________________________________
[ Home ] [ About Joan ] [ Photo Albums ] [ Family Albums ] [ Human-Dolphin Village ] [ Our Children ] [ Seminars ]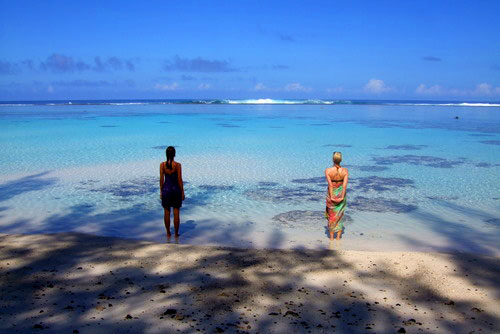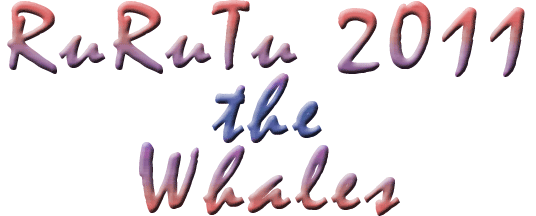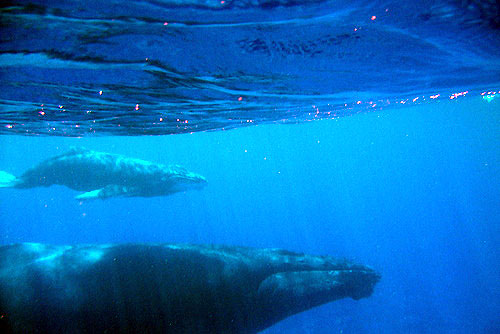 _________________________________
Lilou's interview with Joan after the Dolphin Symposium 2011

_______________________________________

*********Art Gallery of Teleportation*********

_______________________________________

_________________________________


Our Intentions are to live in Harmony with Nature and people.
Come to Sky Island Ranch and explore sustainable gardening.
This is our Sacred Home... 16 acres of fertile land overlooking the ocean.

Contact: jeanluc@eyewithin.com for the logistics


_________________________________

STORIES AROUND SKY ISLAND RANCH


_________________________________

Here are pictures of underwater structures taken right here in Hawaii, the Big Island.
After spending many weeks in Bimini and experiencing the ancient underwater remnants believed to be part of Atlantis, I was intrigued by these photos of walls and portals underwater, taken by Jean-Luc at Pu'uhonua o Honaunau in August, 2009.

_________________________________

WHALES IN CRISIS
IMPORTANT ESSAYS AND PICTURES


©LISA H DENNING

_________________________________
MESSAGES FROM THE WHALES
_________________________________

DOLPHINS & TIME TRAVEL
WINDOW IN TIME



Image by http://www.eyewithin.com

_________________________________

.
Have a look at our new DVD film about the Humpback Whales
and their relationship to humanity.
This insightful film is narrated by Joan Ocean and filmed by Lisa Denning.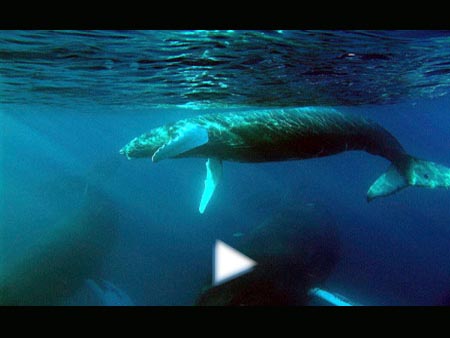 CLICK HERE TO VIEW A QUICKTIME CLIP
_________________________________

DVD AVAILABLE OF JOAN'S ORIGINAL VIDEO:

OPEN to the SEA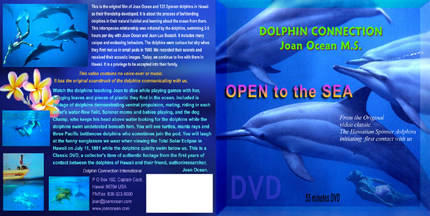 ---

[ Home ] [ About Joan ] [ Photo Albums ] [ Family Albums ] [ Human-Dolphin Village ] [ Our Children ] [ Seminars ]


Lisa Denning's wonderful dolphin and whale images

THE . PROFESSIONAL . PHOTOGRAPHY . of . LISA DENNING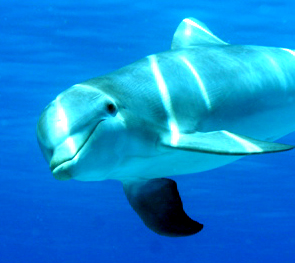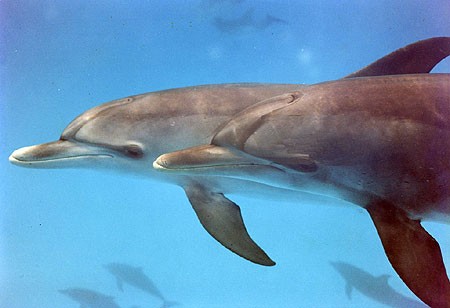 Click for lisa's video clip from Bimini
_________________________________
The new DVD films by Jean-Luc Bozzoli / see the trailers:
http://www.eyewithin.com
TRANSMUTEO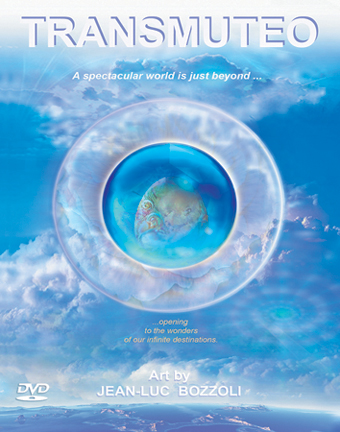 Click here to see a
SPECIAL Hyperdimensional Plasma Ship Animation by Jean-Luc Bozzoli
---
Visit the Online Dolphin Gift Shop
for all of Joan's books, videos & CDs!






---
Joan's Sasquatch Encounters

PART ONE , PART TWO , PART THREE , PART FOUR, BIRDMAN, PART FIVE;
PART SIX: IN AUSTRALIA, FOREST RETREAT 07, OCTOBER 2007,
APRIL 2008 WEEK ONE & WEEK TWO; OCTOBER 2008, APRIL 2009, APRIL 2010

Check out the new book:
The Quantum Bigfoot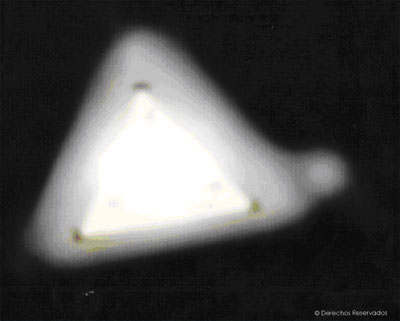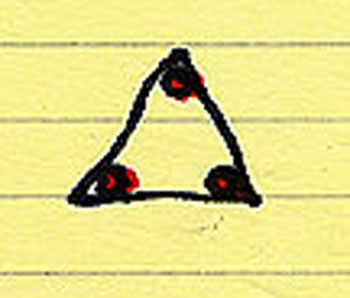 Click photo of Triangular craft for ETV story and click picture of symbol from Sasquatch for that story.
---
UPCOMING Seminars

Photos from past Seminars



---
A Starry is born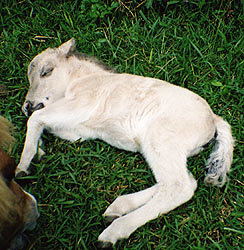 ---
[ Home ] [ About Joan ] [ Photo Albums ] [ Family Albums ] [ Human-Dolphin Village ] [ Our Children ] [ Seminars ]
In Loving Memory of
Jack Davis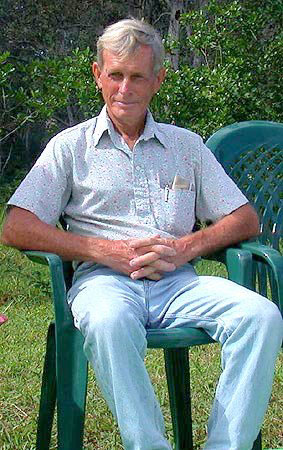 ---





Recent Live Interviews with Joan from BBSRadio shows
---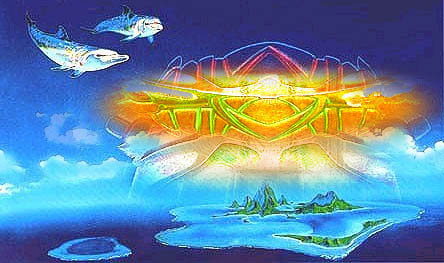 Visit Joan's other website: ETfriends.com
---
| | |
| --- | --- |
| PHOTO ALBUMS | STORIES AND . . . |
---















Welcome to the
DOLPHIN CONNECTION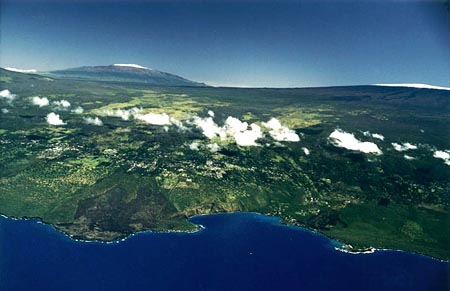 South Kona Coast, Big Island, Hawaii [Aerial photos: Joe D'Amore]
Hello everyone. I am happy to have this opportunity to communicate with you on web wave lengths, while I continue to live in the Hawaiian Islands.
I have been living in Hawaii for two decade, spending many hours a day in the ocean, learning from the dolphins who live here and being part of a human-dolphin community.
I am fortunate to be able to swim regularly with the free swimming Hawaiian Spinner dolphins. When the dolphin pods arrive in the morning, their consciousness contacts me in my sleeping dream state and I wake up knowing they are here. I then put on my bathing suit and immediately swim to meet them. The ocean can be tumultuous or quiet, but once I am among the dolphins, I am in a world of peace and contentment.
Over the past twenty years, the Hawaiian Spinner dolphins have welcomed me into their families and taught me about the ocean, about swimming and diving, healthy living in community, serenity, harmony with nature, compassion, and how to access multiple, fascinating states of consciousness.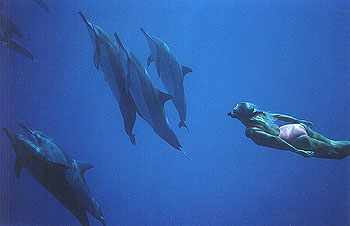 Since they are not limited by a culture immersed in belief systems of the past, they freely evolve and develop many advanced aspects of their brain and mind.
I have published two books about my interactions with free-swimming dolphins and whales. In these books I explain many of the behaviors and teachings of the dolphins. The information and experiential encounters continue on a daily basis as I swim among 200 dolphins here in Hawaii. I am glad to have this internet opportunity to share with you the latest teachings of the dolphins and whales.
In Hawaii I meet with the Pilot whales, the Humpbacks, the Spotted dolphins, Bottlenose and Spinners of the Pacific, all with a Lemurian heritage. I am also in contact with the whales and dolphins of the Atlantian heritage. Now I even meet the whales in the warm South Pacific waters, after they migrate from the south. As I swim among these very wise and gentle Guardians of our planet, I learn more about their large brain holographics and the other civilizations they know. These spiritual and benevolent civilizations from distant star systems are observing our planet and are in contact with the cetaceans. On the mainland I have established contact with the Ancient Ones and Sasquatch that have opened me to other dimensions of time and space.
I invite you all to join me on my travels to these exotic places to explore these truly mystical marvels of our multiversal world.
With love,
Joan Ocean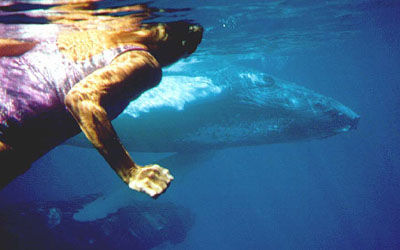 ---
Thank you for visiting our web site.
If you would like to recieve my occasional newsletter,
please send me an email with the word,
"Subscribe" in the subject line.
Joan@joanocean.com
Please visit Joan's other website:
ETFriends.com
Contact Information
Email

Information: Joan@joanocean.com
Graphics: Jean-Luc Bozzoli

Telephone:

808-323-8000

Postal address

P.O. Box 102 Captain Cook, Hawaii 96704, USA
If you would like to support our research of
our Human-Dolphin connection please feel
free to contribute below. Thanks!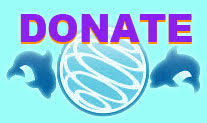 ---
[ Home ] [ About Joan ] [ Photo Albums ] [ Family Albums ] [ Human-Dolphin Village ] [ Our Children ] [ Seminars ]
Copyright © 1991-2017 Dolphin Connection
All Rights Reserved
webstuff: douglas@dolphinville.com